---
LULULEMON
2018 /
AR MASK / INSTALLATION
ROLE
CREATIVE DIRECTION
CREATIVE LEAD
CLIENT
LULULEMON
FACEBOOK



︎︎︎
Better Together, the ultimate selfie-making environment.


To celebrate lululemon's 20th anniversary, we tapped into the SeaWheeze festival, adding a bespoke lululemon AR party cove to the mix.

Seek Curiosity Booth, a freestanding augmented reality pod that uses Facebook AR technology to bring the manifesto to life and create a moment of mindfulness in the midst of the SeaWheeze Sunset Festival after party for Lululemon's 20th Anniversary.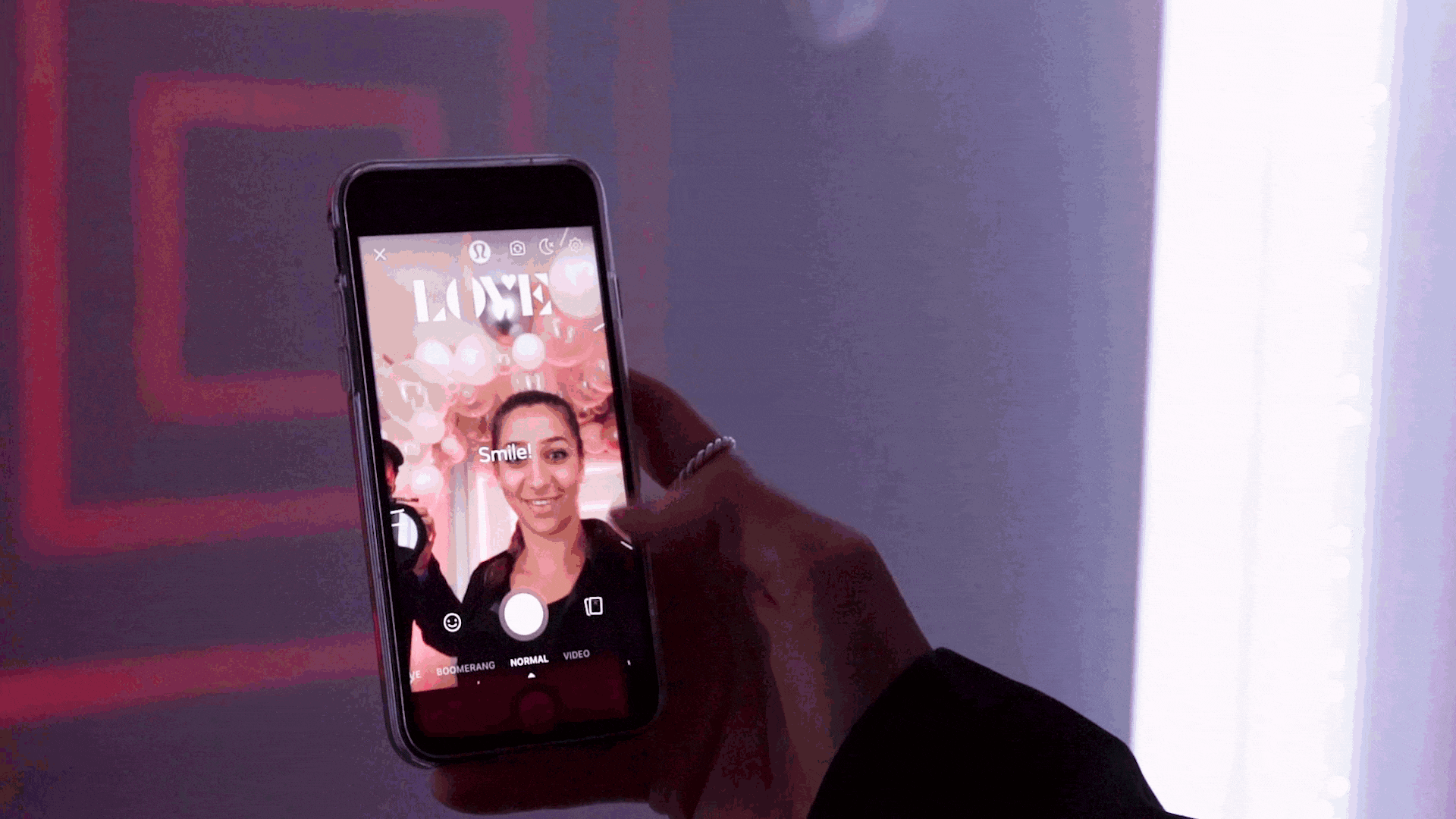 ✨️ THE RESULT
The first brand to merge digital with physical in Facebook's SparkAR and control lighting via FB in an actual space.

48 hours in torrential downpour / 2 party coves / 2 integrated AR filters
🖤️ THANKS
CD

Dirk Van Ginkel

/

MOTION

Sonia Bashash, Charlotte Lucas

/

UX

Alex Levstein

/

PRODUCTION
Britney Sirianni, Heather Phenix
(EP)
/

TECH
Jonathan McKinnell, Ale Mesa