---
SEPHORA AR BOT
2018 /
AR MASK / CHATBOT / DIRECT TO COMMERCE
ROLE
CREATIVE LEAD
CLIENT
SEPHORA
MESSENGER



︎︎︎
Use AR and conversational bots to create a seamless transition from discovery, to try on, and purchase. Premiered at F8.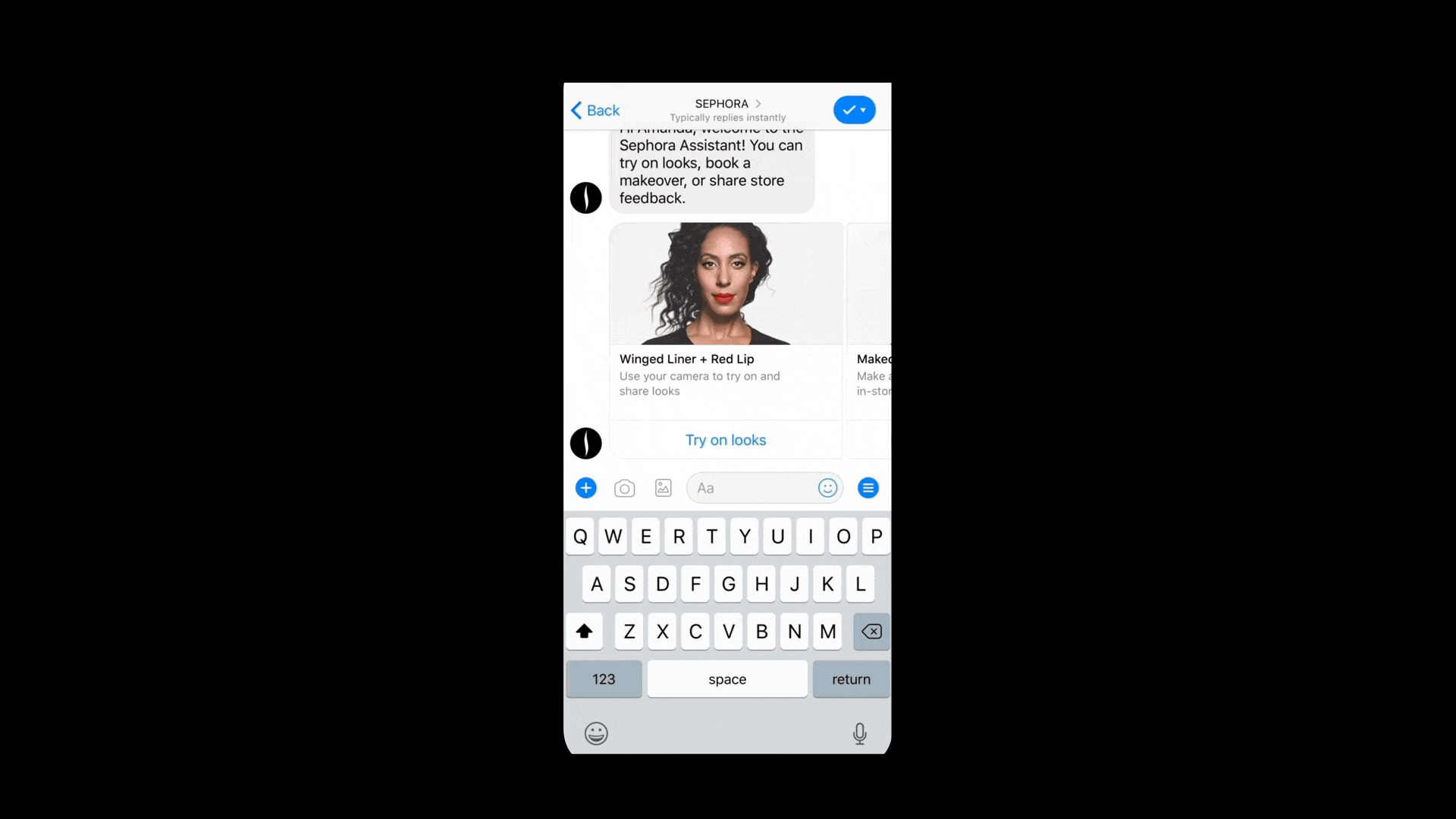 With the new Sephora Virtual Artist feature, users can "try-on" 5 makeup looks by using their camera in selfie mode, launched within the Sephora chatbot on Messenger. Users can take photos of themselves "wearing" the looks and share with their friends or add to Facebook Stories.

They can also purchase the products they've just tried on in order to recreate the look, or book an in-store appointment for a makeover, all from the Sephora chatbot on the Messenger App.




BRAND AWARENESS
Drive brand awareness and engagement from Instagram ads.
CONSIDERATION
The customer tries on looks using their camera inside Facebook Messenger.
PURCHASE & STORE TRAFFIC
Drive online orders and store foot traffic from the conversations.
✨️ THE RESULT
A successful relationship with the SparkAR team at Facebook, which opened a new pillar of work at Jam3 for AR filters.

I directed additional AR projects with clients including Dior, Marc Jacobs, Estée Lauder, Bobbi Brown, and lululemon.